15 October 2016
3D Model from drone data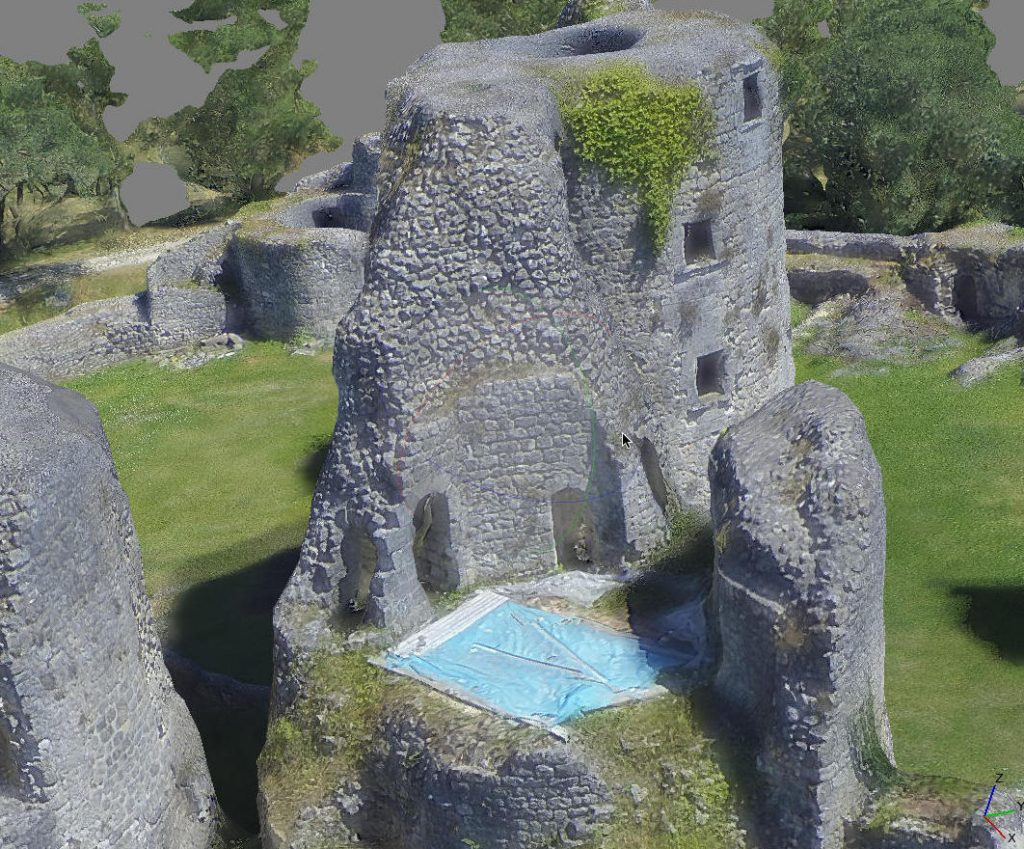 From the data acquired on Blanquefort (see article published previously for more details => https://giscan.com/en/big-data-mapping-a-town-of-33km%c2%b2-with-a-drone/), it was possible to generate a precise 3D model of the fortress of Blanquefort thanks to the photogrammetric process.
The fortress of Blanquefort is a must for the historical visit of the heritage of Blanquefort (town of Gironde, 33290).
Currently in renovation (we can notice a blue tarpaulin on the 3d model related to current operations), there were originally two towers. Today there remains only one, the second is partially destroyed. It is accessed today through a farm and a pleasant path. The moats are no longer visible.
The result is shown below: